Custom Good Things List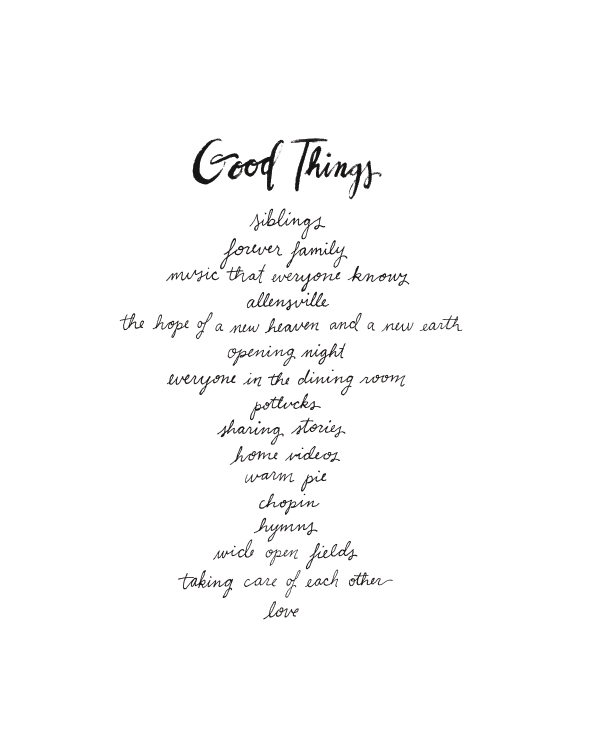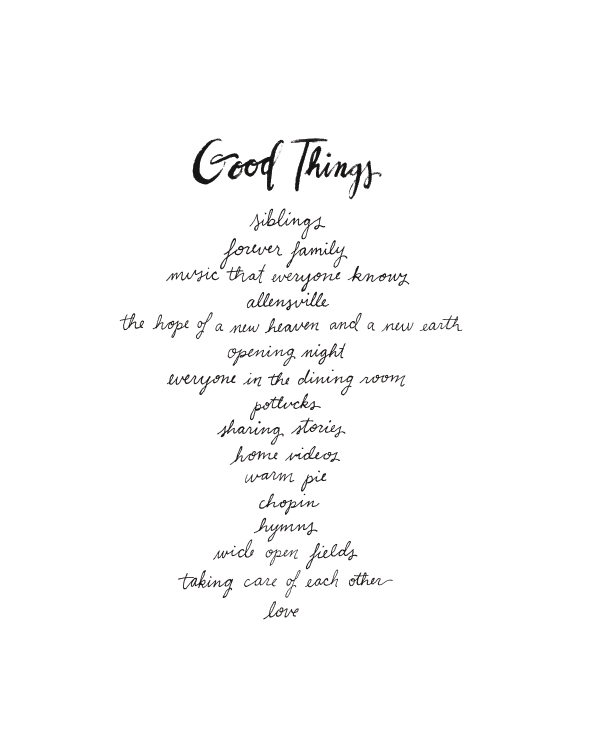 Custom Good Things List
C U S T O M G O O D T H I N G S L I S T
Creating lists of good things has been a practice I've tried to keep—when times are good and when times are rough. Learning how to be grateful, for even the most seemingly mundane things, has been such a healing process for me. After I make a list of some good things, I realize just how good this life is, even when the list is only 2 things long. It's so easy to forget to see the things around you that bring joy because we are led to believe that our lives need to look a certain way in order to be happy. Take a moment, pause. Write down some good things. Breathe. Step back and be grateful.
Thank you for your interest in a custom Good Things List print! I am currently offering a limited run of these over the next couple months, so grab your spot now! Once I fill up my openings, I will close shop until further notice. Here's how this works:
What you get:
A made-to-order, custom, hand-written, inked Good Things List printed on an 8x10" heavy weight paper. List is shipped in clear sleeve with cardboard backing. Unframed.
TURNAROUND TIME: 4-6 weeks, possibly sooner depending on workload. *If you need your list before a specific date, please let me know!
Pricing:
$50 - Black+White Good Things List (words, written in ink, calligraphy-style handwriting only) | up to 20 good things

$75 - Colored Title Good Things List (custom heading above inked words) | up to 20 good things

$100 - Embellished Good Things List (inked words, encased in green or floral wreath, with custom heading) | up to 20 good things
For any additional requests or if you have any questions, please email me for a custom quote first. Or if you have more than 20 good things, let me know and I can see what I can do!
How to get started with your order:
*If you have any specific questions, please email me first before checking out.
Add to your cart and fill out the form with your good things list (and heading/wreath preferences if applicable).

I will send you a rough sketch for you to approve before I begin painting. I can only offer 2 revisions. Each additional revision after that will be an extra $10.

Once approved, I will begin painting and send you a scanned version of the final once complete!

When everything is done, I will send you the final painting! Yay!!
Additional Information:
I am currently only able to offer the 8x10" size, but if you would like a different size, please email me first and I can see what I can do!

If you have any questions or concerns before you purchase, please feel free to email me first with requests before purchasing through the website. Sometimes it's easier to ask about whether or not I can do something extra or different before going through the website purchasing process.

Refunds can only be administered before I start working on the final painting. Email me for further details if, for some reason, you desire a refund.
Thank you so much!!